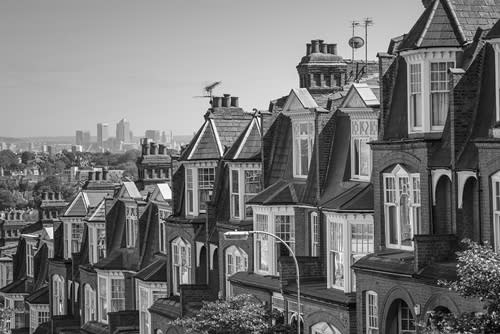 Thought Leadership
It is clear that the Government intends to intervene more and more in the housing market.
City AM Article - Housing Policy
It is clear that the Government intends to intervene more and more in the housing market. This attitude stems partly from the Housing White Paper, issued in February last year, but also a reorganised Home England, with Nick Walkley, a self-described 'disruptor' at the helm, restructuring the former Homes and Communities Agency to be more proactive and interventionist to get more homes delivered more quickly.
As an advisor to Government over many years, it has been my experience that change is the only constant when it comes to housing policy. This time, however, is very different. It's no longer a short-term game of political rhetoric based on who can have the most ambitious housing delivery targets. There are tangible signals that show Government is looking at policies that will have lasting change. Here are the most likely ways they'll intervene.
Help to Buy (4/5)
Housing policy often makes bad politics. It's slow, emotive and divisive – not easy at the best of times, especially for a Government with a weak majority. With this in mind, Help to Buy has been a beacon of light. As a demand side stimulus it has had a big impact at the pointy end of transactions which provides ministers with a big number – about 150,000 households – in the five years since it began.
Of course, stimulating demand is, at best, an indirect way to boost supply and as most suspect, probably adds to the problem of higher prices. It seems highly likely that Government will create a new, more restricted version of Help to Buy when the current funding runs out in 2021, but these figures will feature heavily in the run up to the next general election.
Housing Infrastructure Fund (HIF) (5/5)
The dull part of getting homes built is preparing the land. All too often, the development of sites is delayed or postponed, even with planning permission, because a link road, contamination, basic utility connections or some other hurdle must be overcome before the job of building homes can begin. This all costs time and money, generally up front before income from sales can occur.
HIF would step in to break these logjam problems and improve development viability. Nearly £1bn of a £2.6bn pot has been committed already to make sure that where possible, they are not an excuse to slow down pace of delivery or landbank, as is often alleged. HIF won't grab the headlines, but it will make a real difference to speeding up housing delivery.
Compulsory Purchase Orders (CPOs) (3/5)
Homes England has the capability to force the controllers of large would-be housing sites into action where land banking or other obfuscation is suspected. These powers have been available for some time but have only been seriously threatened for the first time earlier this month on the 260 hectare Chalgrove Airfield site in Oxfordshire, with the capacity for 3,000 homes. These powers will still be used sparingly, but in sufficient number for the message to be clear; inaction will not be tolerated. In combination with the Sir Oliver Letwin review into landbanking, Government is signalling a strong desire to convert more planning permissions into homes where possible.
Build to Rent (4/5)
Facilitating institutional investment in the private rented sector is a great boost for quantity. Around half of the more than 100,000 homes coming forward as part of this new asset class are based in London. But Londoners are all too familiar with the poor standard of service in the PRS and its professionalization will also improve the quality of properties and their management.
It is all fine and good to talk about aspirational home ownership, but the here and now of unaffordability demands a better quality rental experience. At the same time, Build to Rent investors are not reliant on the for-sale market, meaning they are continuing to deliver homes even during weaker periods. This is crucial, as it protects jobs in the supply chain and provides resilience all the way through the housebuilding industry.
Some of this will come through better information and support for planners in evaluating new scheme proposals. More directly, the £3.5 billion Government loan guarantee scheme has been working alongside the HIF and proposed changes to planning due out this month to provide a fillip to developers.
Affordable Housing (3/5)
Towards the end of last year, Government signalled another big shift back towards capital investment in affordable housing. An additional £2 billion on top of the current £7.1 billion funding programme is a paltry sum against the £26 billion spent on housing benefit. But, a move back towards investment in the bricks and mortar rather than income support (through housing benefit) is smarter, long-term thinking. It's a drop in the ocean compared with the scale of need across the country, but it is a sign that Government is listening and is making better long-term decisions on housing for the first time in a decade.
Working less well in this respect is Right to Buy, which releases stock out of social housing into the private market. Social housing stock is being depleted at an alarming rate; 75,000 fewer in fact since 2012.
Government hasn't fixed the housing crisis. Nowhere near. Yet, I for one am pleased to see policy that is targeting more of the right solutions, across the spectrum of tenures.
Building more homes, affordable to more people, will not happen quickly. But the political class has finally worked out what the rest of us already know. High house prices do more harm than good. To deal with them, the plan of action is necessarily long-term. So, too, must be the political commitment to see the plan through.