A buyer's guide to East London's parks and leisure facilities
For many people looking to buy in London, affordability and long-term return on investment are high on the list of priorities when it comes to picking a property. Equally important is the location, with many buyers willing to push things like number of bedrooms, overall living space, outdoor space, and other criteria down the list to live exactly where they want to live.
East London has a huge amount to offer for a range of buyers looking for houses or flats for sale. From buy-to-let investors and first-time buyers, to the second stepper and overseas investor – whoever you are, perhaps buying in East London could mean fewer compromises.
No matter what's top of your 'must-have' list when you're buying a new place, one of East London's seven boroughs will soon feel like home. If you're new to the area, or you want to get to know this area of London better, read on, or discover the other guides in our East London buyers' guide series:
Other guides you may be interested in if you're looking for houses and flats for sale in East London:
Your East London area guide – Parks & leisure facilities
In this guide we walk you through East London's most beautiful parks and outdoor spaces, whether you enjoy taking a leisurely stroll, seeking that next adrenaline rush, trying out a new sport, or listening to live music.
Park living for music, sport, and nature lovers
East London is so close to Central London and the capital's main routes out to other parts of the UK, yet it's also home to some of London's largest open spaces and with them, chances to try new things. All of the following parks are flanked by a unique mix of beautiful and quiet residential streets, village-like communities, vibrant cityscapes, and riverside living, for those who love London in all its diverse glory.
Victoria Park, Bow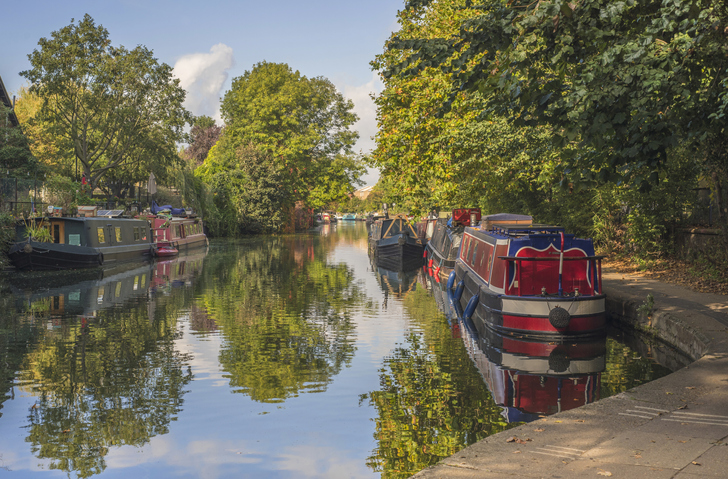 Victoria Park in Bow, also known as Vicky Park and the People's Park, is one of London's most visited parks, welcoming around 9 million visitors each year. Music lovers flock to Victoria Park for the many open-air music festivals held there each year, including Field Day and All Points East.

For the sporty among you, the Victoria Park Community Cricket League organises cricket every evening during the summer and the three-lane cricket net is free for anyone to use. The park is also home to Tower Hamlets Football Club and Victoria Park United Football club, Tower Hamlets Cricket Club, Victoria Park Harriers & Tower Hamlets Athletics Club. For families and water lovers, there's a children's play park complete with splash pool.
If you choose to live here, you're about a 12-minute bus ride to Canary Wharf and a 40-minute journey into Central London.
Explore houses and flats for sale in Bow and the East End of London
London Fields, Hackney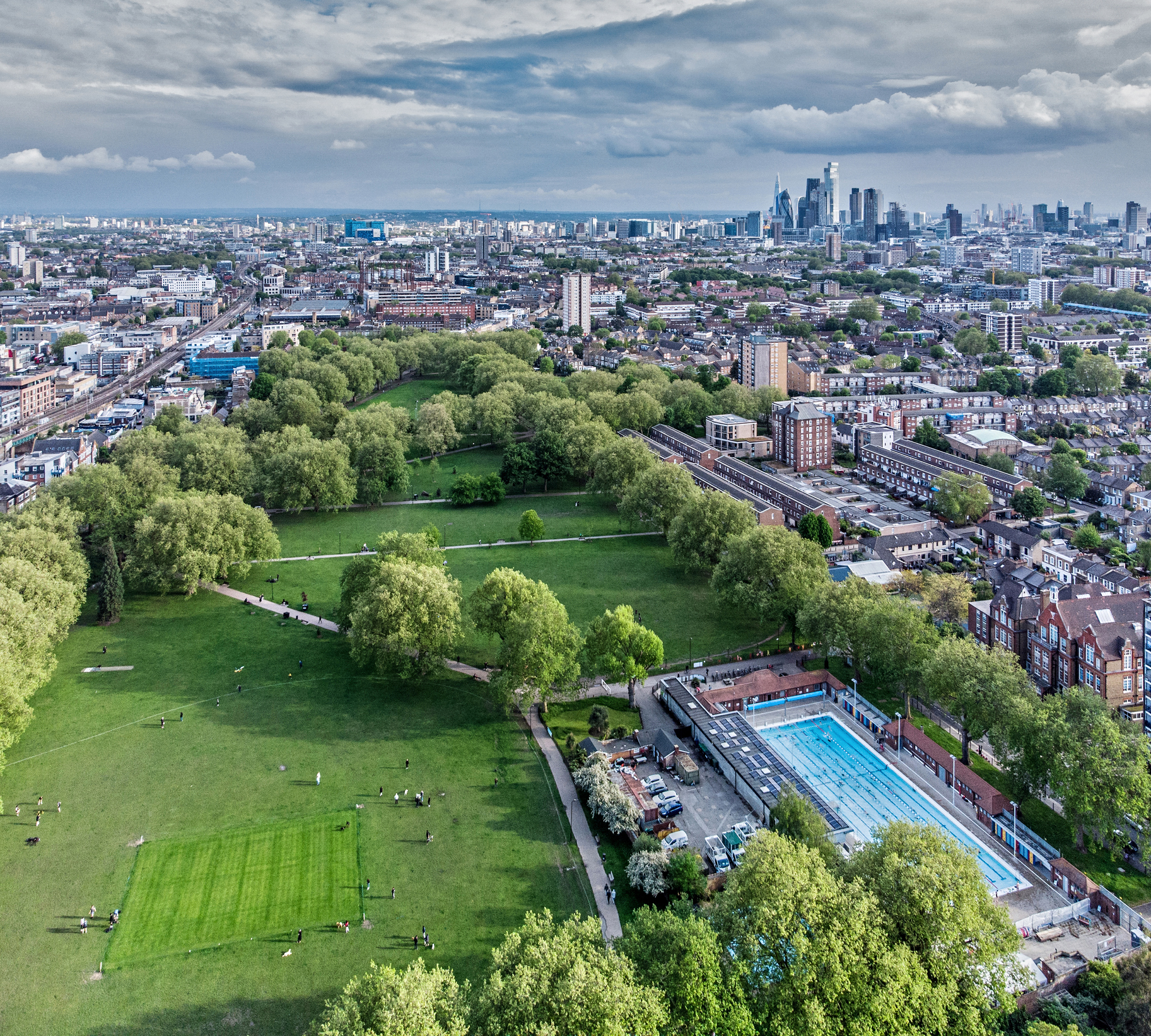 Around two miles west of Victoria Park is London Fields, complete with Lido, sundeck, and sunbathing area, as well as a large expanse of green open space. For avid basketball players, there's a well-maintained court. It's also a great place to start a stroll that'll take you along Regent's Canal and all the way to Angel, if you're feeling energetic!
Hackney Marshes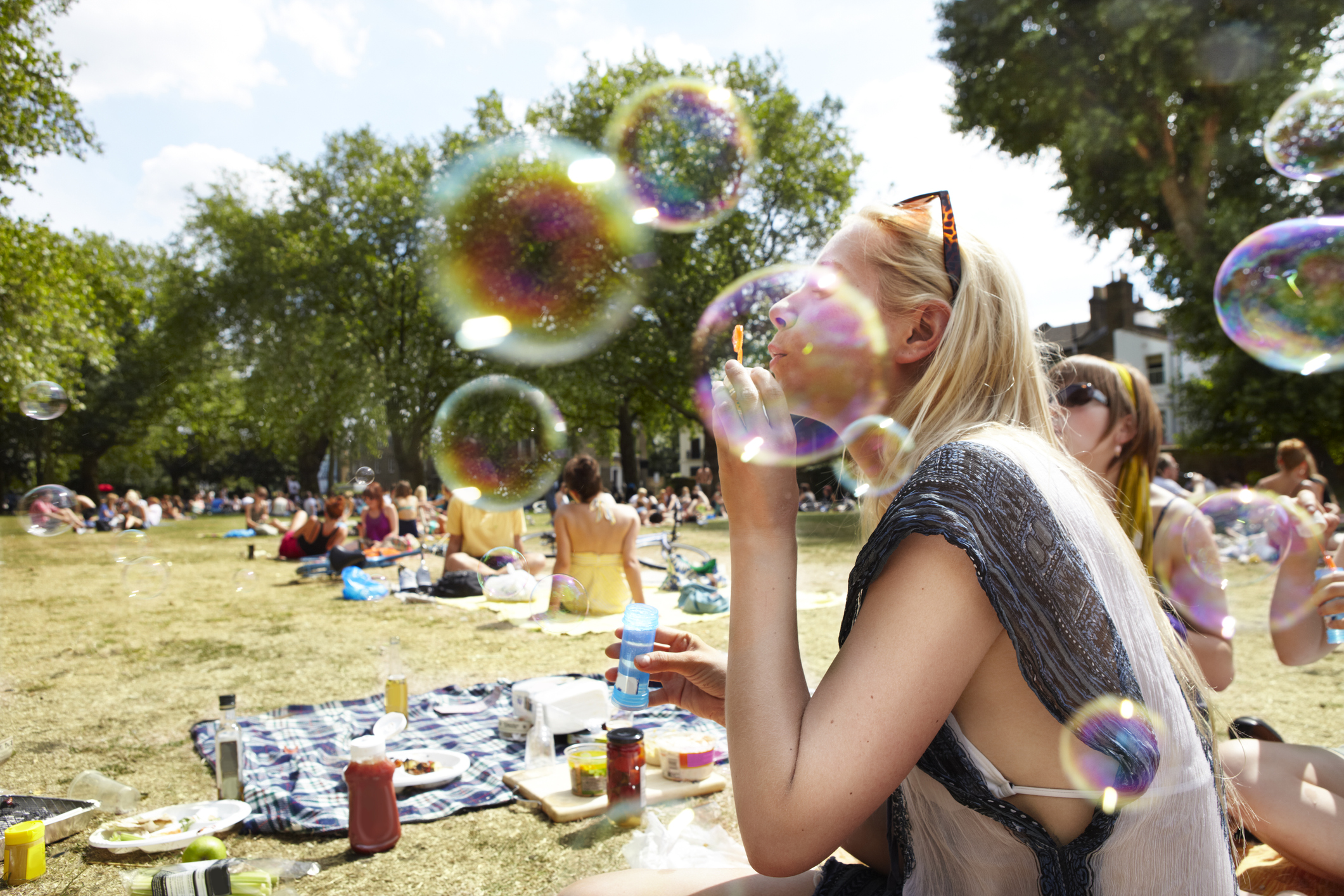 Holder of a Green Flag award, Hackney Marshes is affectionately known as the home of Sunday League football thanks to its impressive number of pitches and excellent changing facilities. But this big green open space in the heart of East London also boasts trails, a bird hide, a conservation area, and much more. And, if you wander to the south of the Marshes and cross over the A12 (on foot), you'll find yourself in the Queen Elizabeth Olympic Park.
Explore houses and flats for sale in Hackney
Queen Elizabeth Olympic Park, Stratford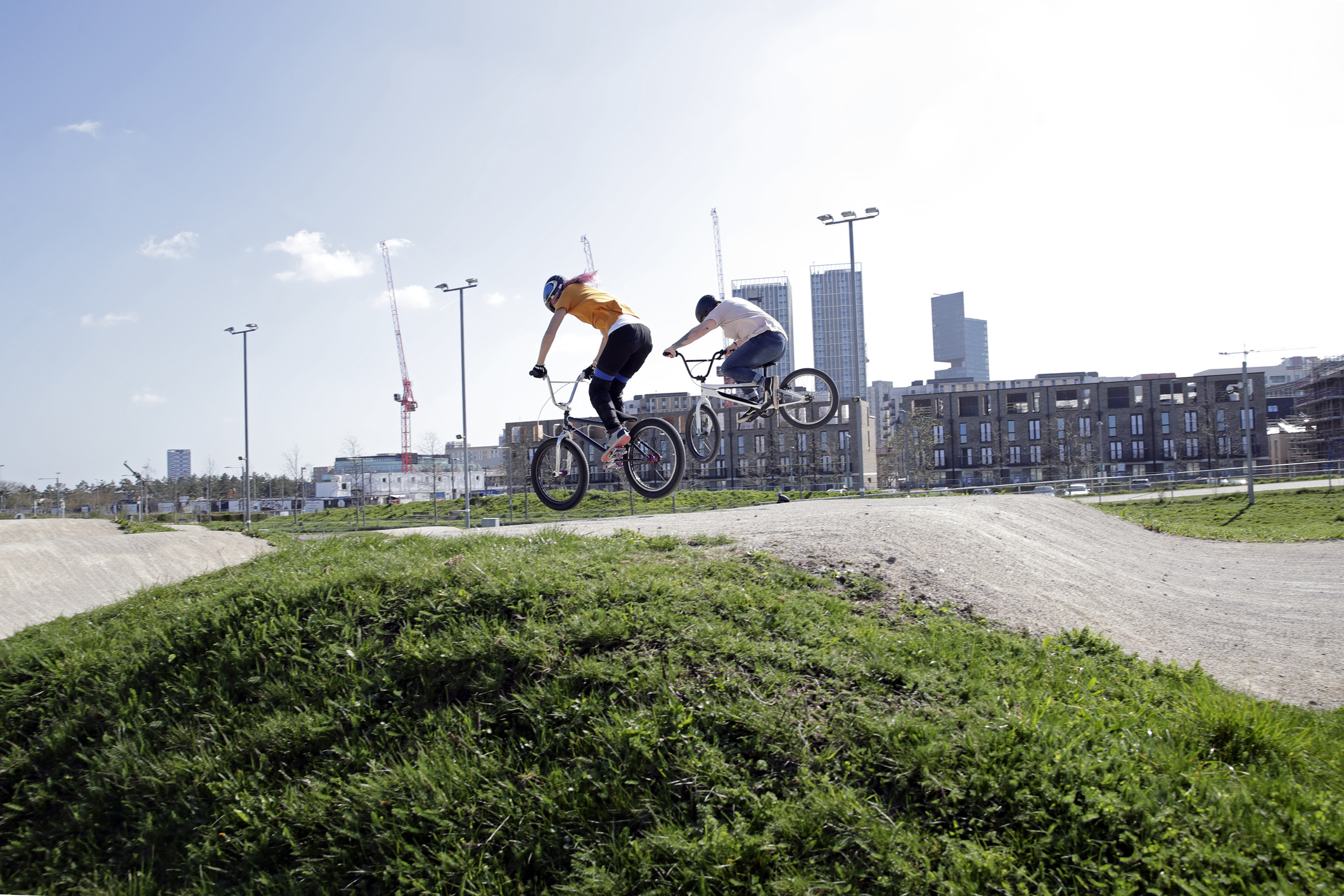 Walk for around 15 minutes the other way from Victoria Park, to the East, or stroll through Hackney Marshes and you'll find the Queen Elizabeth Olympic Park. Built for the London 2021 Olympic Games, us mere mortals can now try out a range of exciting sports within the iconic Olympic venues dotted about the Park. It's also a lovely place for a leafy stroll, with the option to stop for a breather at one of the many restaurants, cafes, and kiosks on the Park, and in the venues.
Choose from: Barge East – a floating restaurant on an old converted Dutch barge; Here East – an innovation park that's home to six restaurants; the East Village (formerly the Athlete's Village) – with 13 eateries to choose from; the International Quarter – the Park's new business district and boasting seven places to sit, eat, and relax dotted around 560 acres of open space; and the street food hall at Hackney Bridge Kitchens – complete with nine independent food traders.
Connected to just about everywhere in London by Crossrail (the Elizabeth Line), and the Jubilee, Central, DLR, Overground, and National Rail services, Stratford is a no-brainer for those who want to be well served locally and well connected to the rest of London and the South East.
Explore houses and flats for sale in Stratford
Walthamstow Wetlands Nature Reserve, London Wildlife Trust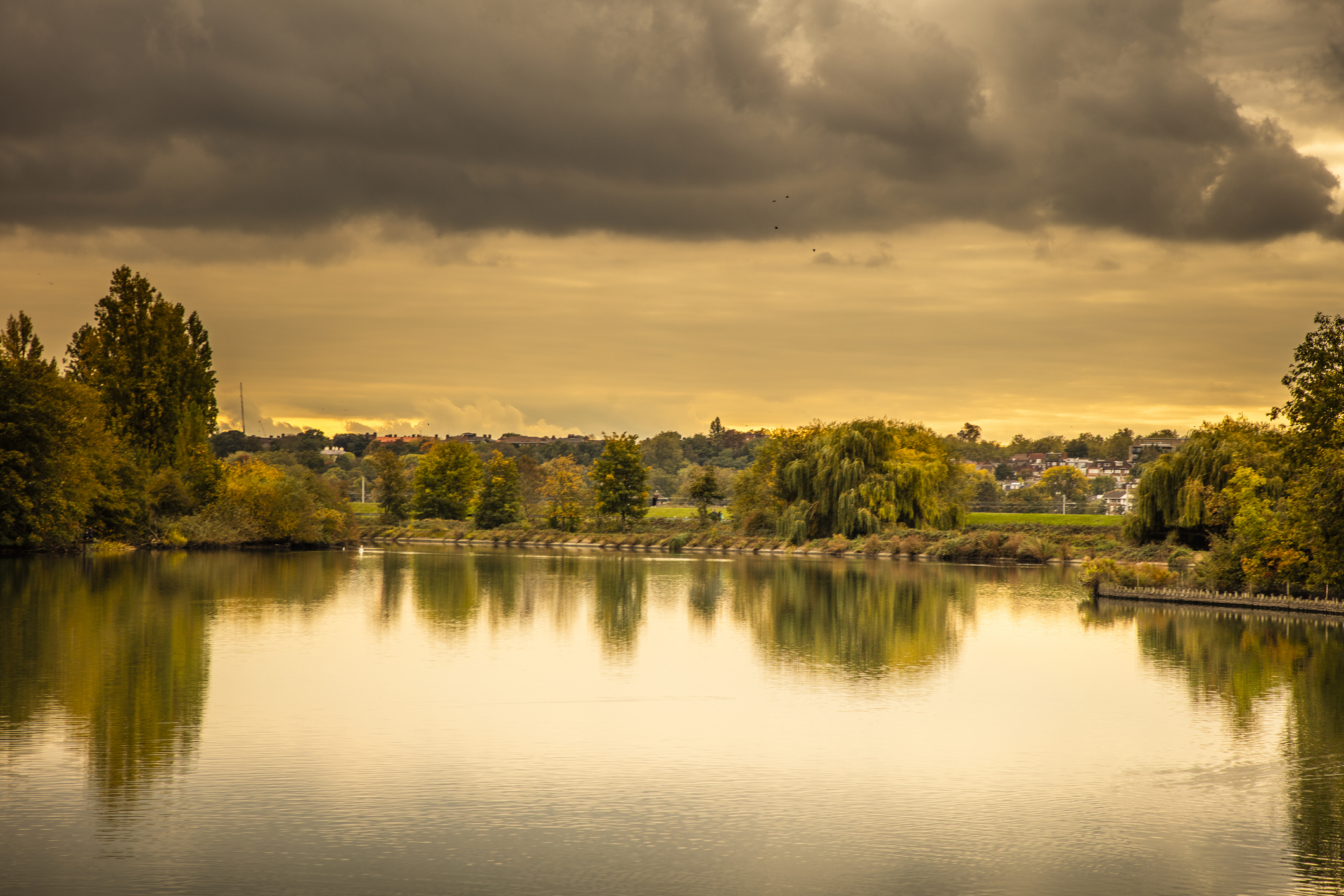 From bushcraft and Forest School, to exhibitions, and simply a beautiful place to relax, unwind and reconnect with nature, the Walthamstow Wetlands Nature Reserve in, well, Walthamstow, is home to 2km of cycle path and multiple species of rare bird, bats, and amphibians. You'll forget you're in buzzing East London and only 15 minutes from Central London.
Explore houses and flats for sale in Walthamstow
Wanstead Flats and Wanstead Park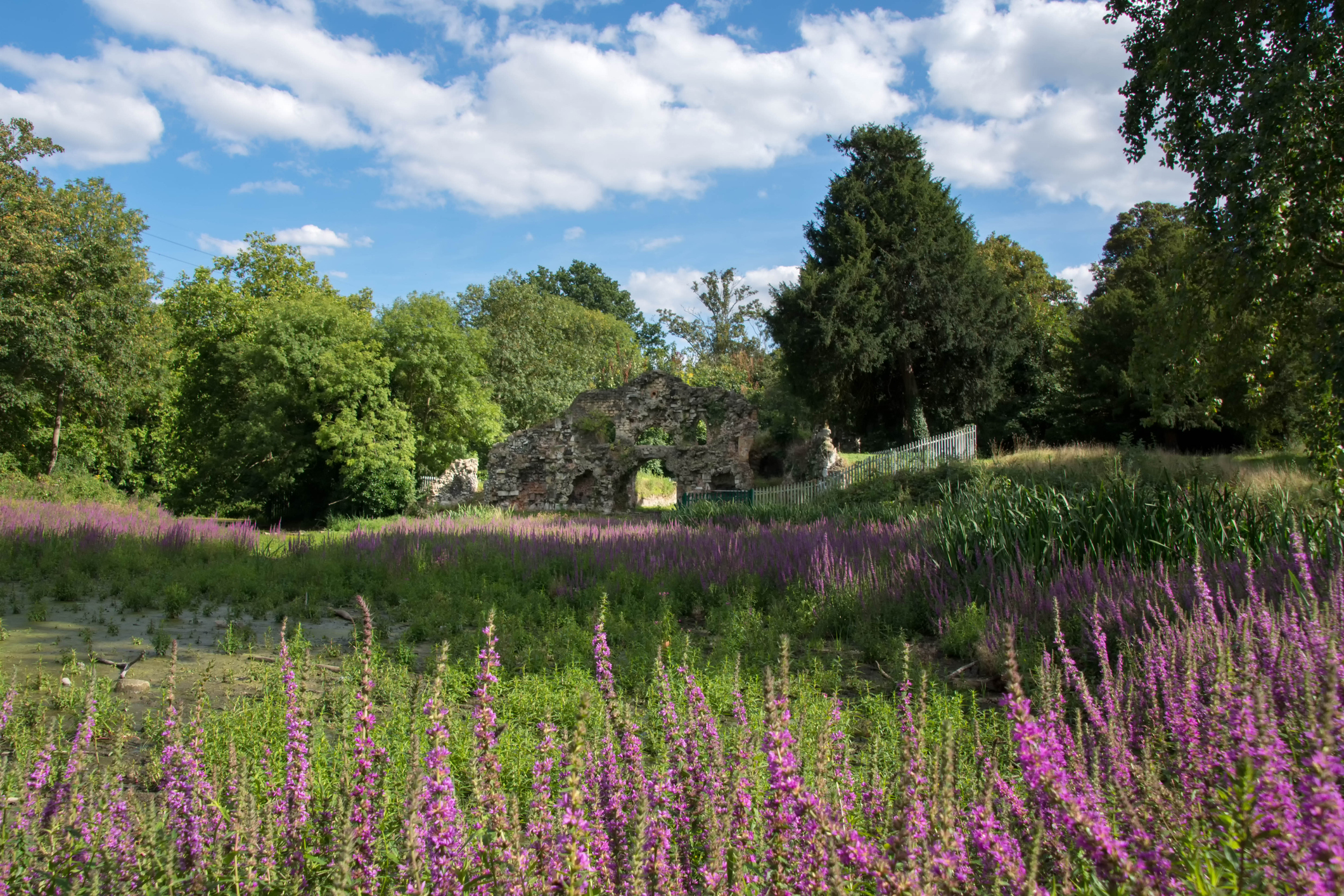 Two beautiful open spaces that locals agree are great for dog walking, horse-riding, cycling and strolling, in all weathers. Woods, rivers, lakes, café, and a temple – it's a great place to explore for the active and families with young children. It's just 35 minutes from Wanstead to Charing Cross by tube (London Underground), meaning you'll have great parks and many other amenities on your doorstep, and Central London at your fingertips.
Explore houses and flats for sale in Wanstead
Get in touch with our East London team to find the right area and property for your needs and budget. We've got a great range of houses and flats to buy in East London and the local knowledge to accurately match you with your perfect property.