A guide to East London's bars, cafes, restaurants & experiences
Your East London area guide – Bars, cafes, restaurants, and experiences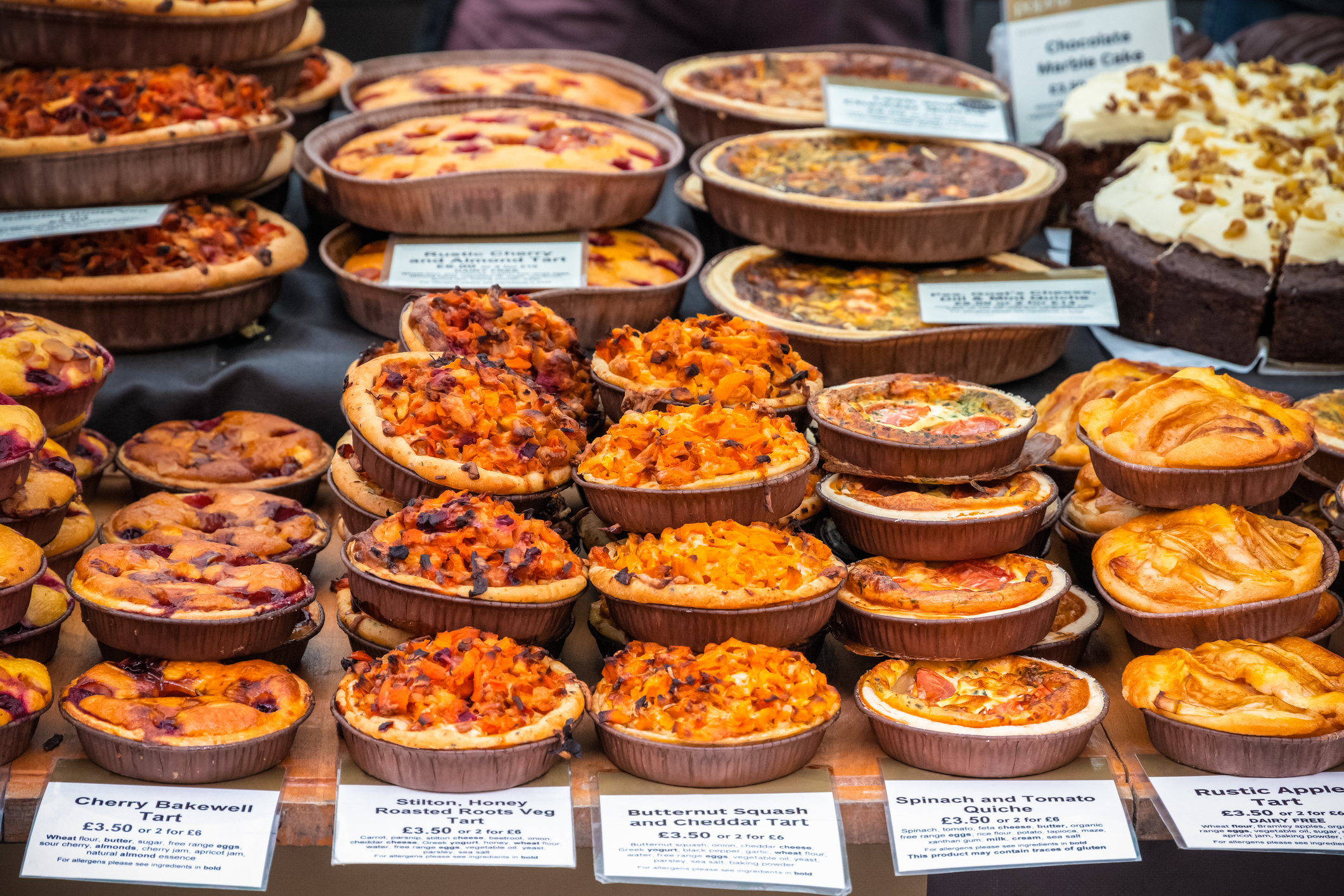 Mare Street, Rivington Street, Hoxton Square, Brick Lane, Kingsland Road…the more you read about East London, the more these street names and many others will stick in your mind. They are packed full of popular spots for cocktails, adventurous food, and of course, delicious coffee, cakes, and pastries.
Take a walk along the following streets to find your own hidden gems – buying a house or flat in East London is a great excuse to explore everything the area has to offer.
Great Eastern Street & Curtain Road, Shoreditch
Cutting right through Shoreditch and lined with weird and wonderful bars, restaurants and experiences, Great Eastern Street and its neighbour Curtain Road (which leads to Old Street to the North) are where many Londoners head for a good time. Relive your childhood with a trip to Ballie Ballerson, a giant ball pit strictly for grown-ups.
Some say the perfect night out in Shoreditch is dinner at Flat Iron (all about the steak) or Blacklock (all about the chops and cheesecake), followed by drinks and dancing at the Blues Kitchen, which often hosts live music and DJ sets.
When you buy your house or flat in East London you won't need to stay in a hotel, but the nearby Hoxton Hotel is good for the occasional treat, or a leisurely drink if you're feeling an upmarket vibe.
This is undoubtedly the easiest place to find your vibe in East London.
A lively street in East London, Rivington Street is home to some of London's best cocktail bars, including the fun-to-say Callooh Callay, where you can just turn up and sample the hilariously named cocktails, or you can book a masterclass and learn to make them yourself.
Hoxton Square, Shoreditch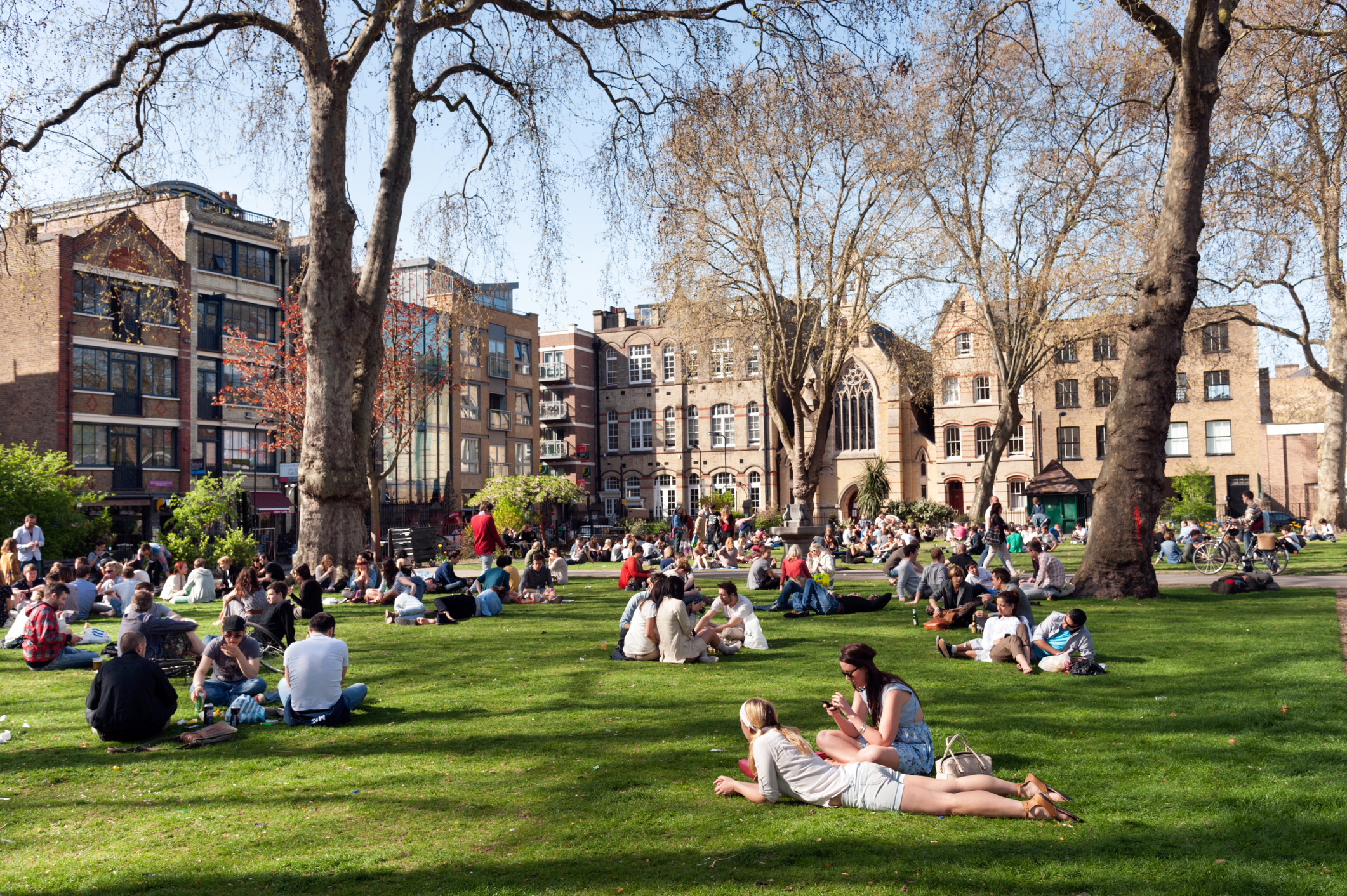 Everyone loves a city square, and Hoxton Square is about as lively as it gets. Tonight Josephine, Happiness Forgets, Nikki's Bar, and Colours Hoxton are firm favourites with lovers of East London's vibe. In the day, it's a lively square and at night it ups the ante as the crowds pour in and the bars fill up. In the summer, if the weather's decent, it's a bit like being on a city break in Manhattan.
Brick Lane, Shoreditch and Spitalfields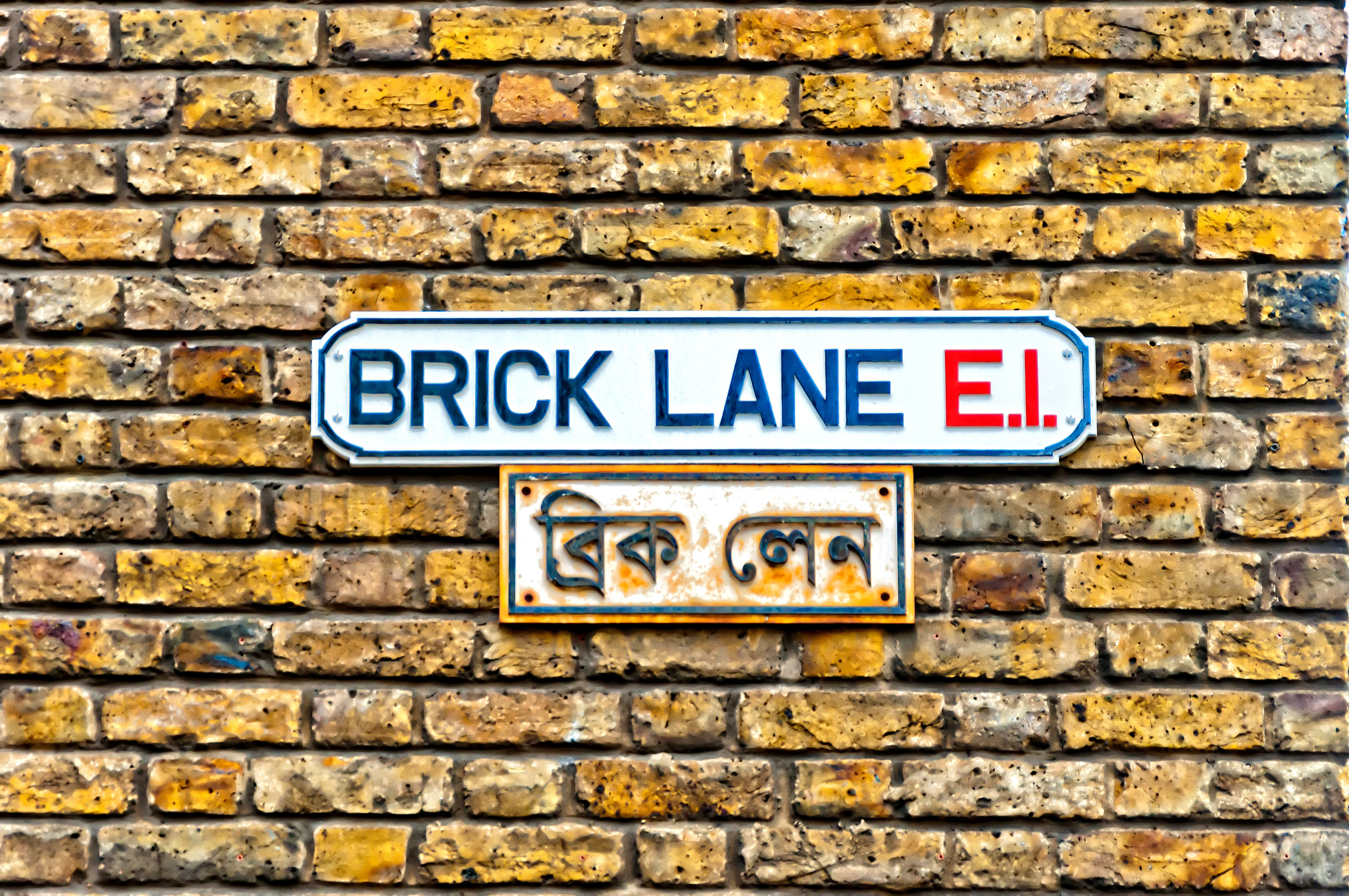 Be inspired by the street art, kit yourself out in rare vintage finds or new pieces from sample sales regularly held at the Truman Brewery, and treat yourself to a paper bag full of rainbow bagels. Home to Fashion Week Men's, Brick Lane is great for shopping, food, drinks, and a night out with or without dancing.
All Star Lanes (ten pin bowling) Big Chill and Monty's Bar are good places to start, before heading to 93 Feet East if you're up for some late-night live music or clubbing. Ninety One Living Room is great for a more intimate vibe.
Just a short walk to Old Street (the street and the Underground station), Brick Lane has a lot to offer and it's easy to get to from just about anywhere.
Kingsland Road, Dalston
Untitled Bar, Three Sheets, and Brilliant Corners are some of the best spots on Kingsland Road. The latter is also a restaurant, serving up Japanese food and regular live Jazz, for a super cool fusion night out. Dalston Roof Park hits the trend for rooftop chilling with views over the bright lights of London.
Mare Street, Hackney
Home to Hackney Town Hall, Mare Street is a served by Hackney Central and London Fields Overground stations and boasts Mare Street Market, complete with beer garden and communal seating for enjoying the delicious food on offer.
On the corner of Mare Street and Westgate Road is a co-working space for creatives with a fantastic rooftop bar and called Netil360 because of its impressive panoramic views over East London and beyond. It also serves street food. Make an afternoon of it, with a wander around Netil Market's shops and stalls, just a few minutes' walk down Westgate Street.
Hackney Picturehouse cinema shows independent films and it's a great street for vintage finds, with Paper Dress Vintage a firm favourite with shoppers looking for something a bit different than the high street has to offer.
If you love pizza, head to Bohemia Place to find the local's favourite spot.
Broadway Market, Hackney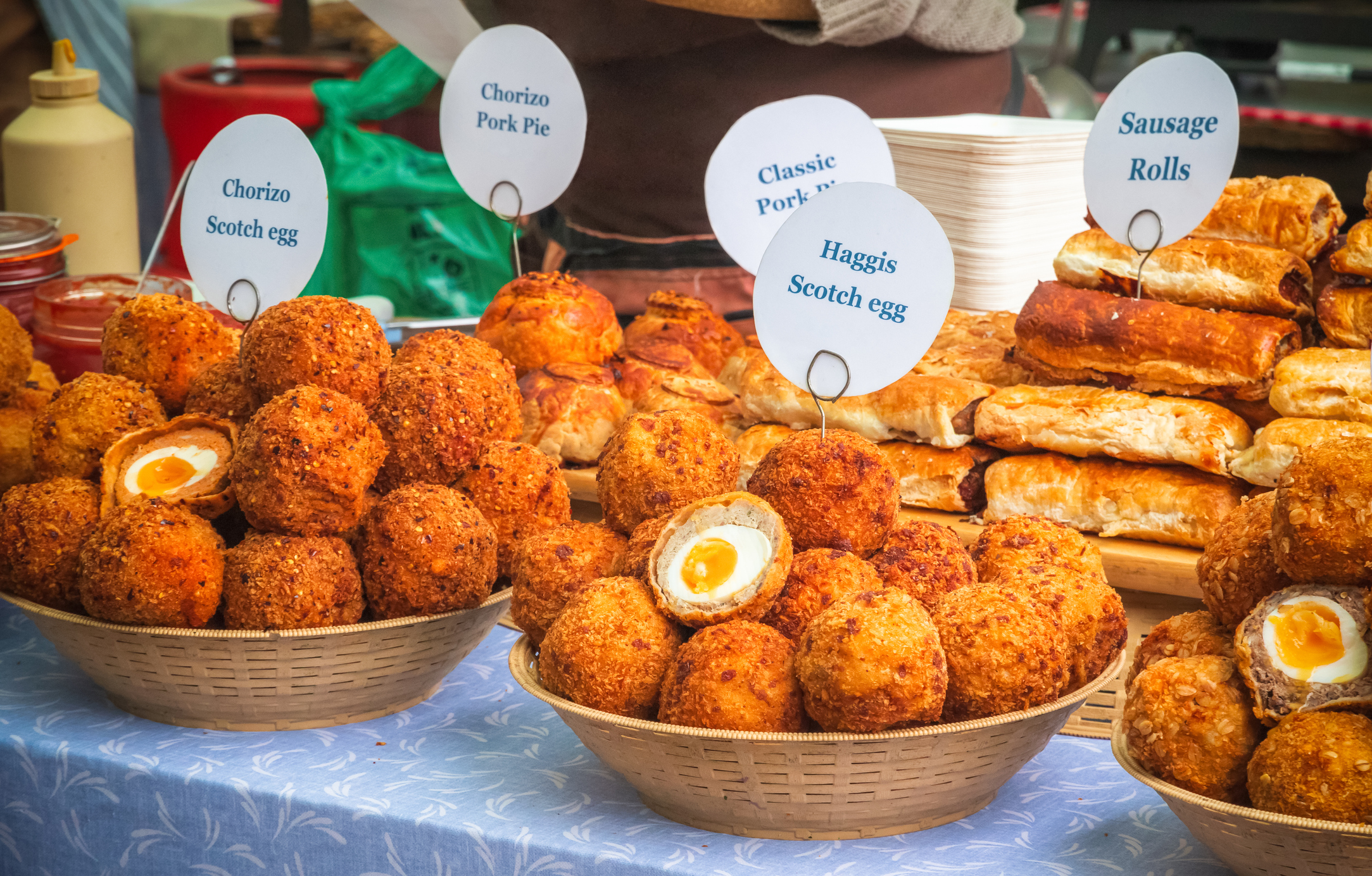 Best known for the market itself, Broadway Market is home to 120 regular stalls, including Crosstown Donuts, Bad Brownie, and Broadway Vintage, as well as permanent shops and restaurants, including Londoners' favourite pizza spot – Franco Manca.
It connects London Fields and Regent's Canal, making it an exciting place for a daytime stroll, followed by a relaxed dinner and drinks in one of the many restaurants and bars. Japanese gem Koya Ko is great for breakfast and lunch, while Sonora Taquería is just round the corner and serves up some of the best Mexican food in London.
East London is a mouth-watering mix of vibrant urban spots packed with things to see, markets to wander, places to try world cuisine and originally named cocktails.
Get in touch with our East London team to find the right area and property for your needs and budget.